Getting Started with BoardMatch
If you're an individual interested in board service or a nonprofit in need of board members, you are in the right place!
Spark the Change Colorado's BoardMatch Program is Colorado's premier institute for board leadership trainings and connections. Every year, we help train and connect over 250 board candidates with over 60 nonprofit boards in the community.
---
Training & Events Schedule
Introduction to Board Service
Want to become a nonprofit board member? Learn the ins and outs. Next Event Date Coming Soon in Fall 2021.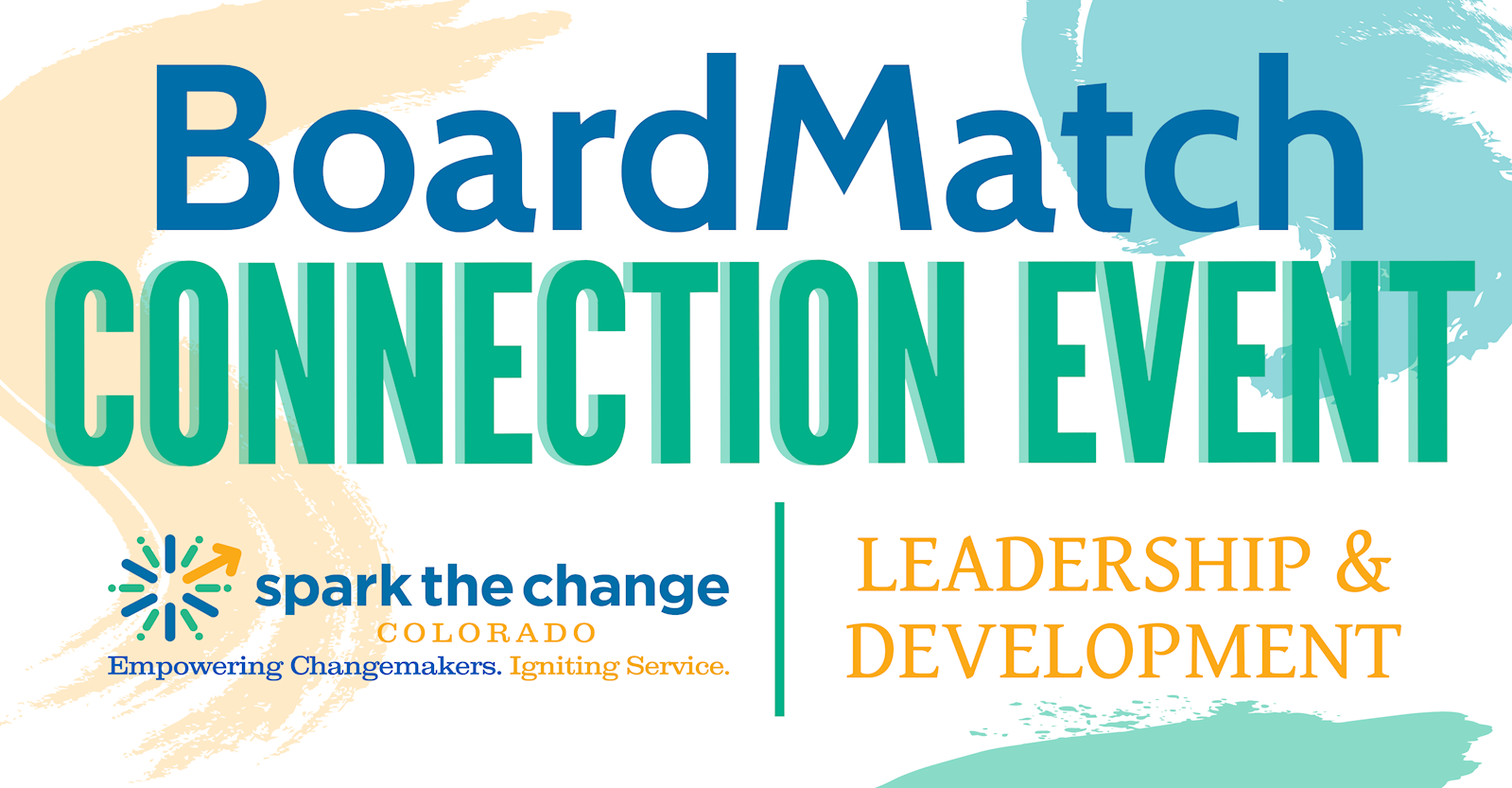 BoardMatch Connection Event
BoardMatch Connection events are returning this Fall!
We're reimagining our, traditionally in person, BoardMatch Connection Events to accommodate a virtual, statewide concept! In our new BoardMatch Connection Events, we'll bring organizations seeking Board Candidates and Volunteers looking to give together in a virtual space to learn, share ideas, and make lasting connections.
In addition, we're adding a new '10 Tips for Board Service' micro-training to help volunteers reach their full potential as dedicated board members. Our first Virtual BoardMatch Connection Event is coming soon, on Thursday, December 9th. Check back for registration links and more details, coming soon!