Mental Wellness Program
(Formerly Pro Bono Mental Health and Counseling)
Spark the Change Colorado's Mental Wellness Program connects licensed and insured mental health professionals who volunteer their time and expertise to low-income Coloradans in need of counseling. Each year, the program connects over 1,000 individuals to free counseling and mental health services in their communities.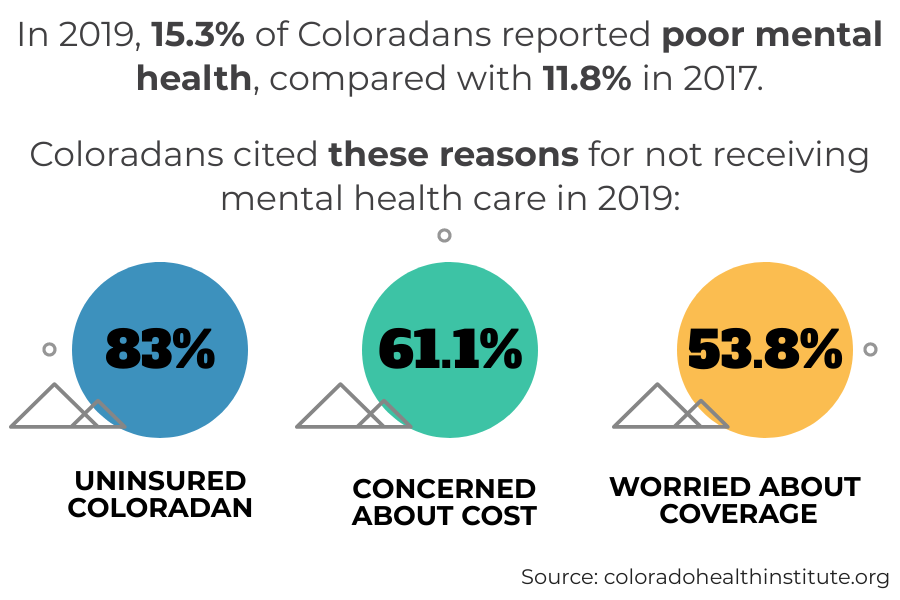 Mental Wellness Program Client Services
The Mental Wellness Program is a statewide program of Spark the Change Colorado that provides free, short term counseling services to individuals and families who encounter barriers to accessing treatment. Barriers may include being uninsured, not able to afford treatment, or not able to afford insurance co-pays or deductibles.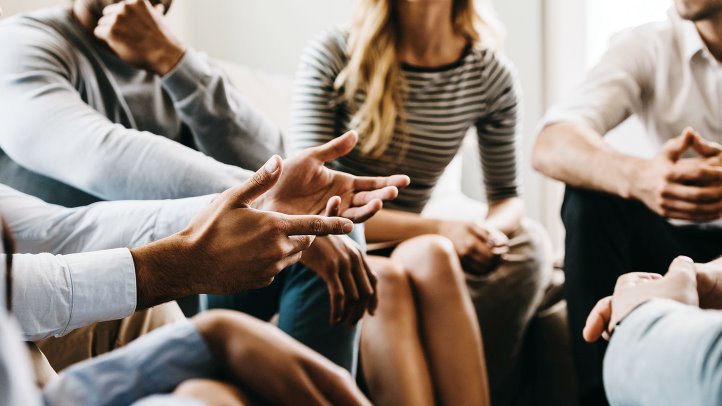 What you can expect:
Connection with a mental health professional in your service area.

6 to 10 free individual or group therapy sessions. (*Note: the program does NOT offer crisis services, inpatient services, or medication management.)

All volunteer therapists complete a background check and are thoroughly vetted.

If you are interested in receiving services through or learning more about the Mental Wellness Program, call 1-844-380-6355.
Spark the Change Colorado's Mental Wellness Program does NOT provide crisis services. If you are experiencing a mental health emergency or crisis, call 911 or the hotline number below.
For crisis services call or text the
Colorado Crisis Hotline: 1-844-493-TALK (8255)
---
Get Involved!
If you are a licensed, insured mental health professional OR a post-graduate candidate seeking licensure, we need YOU! The greater number of mental health professionals who volunteer, the greater the impact in our communities.
Volunteer Therapist or
Licensure Candidate
Our volunteer therapists are licensed and insured mental health professionals, or post-graduate candidates seeking licensure, who provide a variety of mental health services to low income Coloradans in a private practice or host site setting. Volunteer today to contribute to the wellbeing of the most marginalized populations in our communities.
Volunteer Clinical
Supervisor
Supervise a post-graduate license seeker or intern and help them achieve hours toward licensure. Supervisors must be licensed in the state of Colorado with two years of supervision experience. Volunteer Supervisors must participate in an application and screening process, including a background and reference check.
Master's Level
Intern
Spark enables internships in the community by providing volunteer clinical supervisors to community-based organizations. If you are an intern connected with a host site, but they don't have a supervisor, we may be able to help! Note: We only work with students in the internship phase. At this time, we cannot work with practicum students.
---
Not a Mental Health Professional, but still looking for a way to support the Mental Wellness Program?
Volunteer as a Kind Connection Caller:
*This volunteer opportunity does not require a license or professional mental health experience. We are seeking telephone volunteers who are looking to connect with people experiencing loneliness and isolation, due to the pandemic. Volunteers are required to pass a background check. Learn More
OR
---
Become a Host Site
Does your organization serve
low-income or high risk members of your community?
Could you benefit from having a mental health
professional or candidate on location
to increase services provided for your clients?
Consider becoming a Host Site for our Mental Wellness Program!* Contact Us Today to find out how.
*All host site agencies must complete a host site application process and be willing to sign an MOU with us in order to participate. All volunteers placed in participating host sites will be throroughly screened and vetted by Spark the Change.