Spark the Change Colorado, formerly Metro Volunteers, is a leading resource, strategist and partner that inspires, engages, mobilizes and empowers individuals, communities and organizations to become a driving force for good through the power of volunteerism, service and engagement.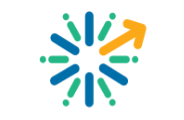 OUR MISSION
We
SPARK CHANGE
and
INSPIRE A MOVEMENT OF GOOD
through the power of
volunteerism
,
service
and
civic engagement
.
OUR VISION
A world with stronger, more resilient, equitable and

connected communities through the power of volunteerism.
OUR VALUES
Community: We believe community is at the heart of our work. Our work is centered in the reinforcement and empowerment of our collective humanity to drive social change, support our most vulnerable residents and create an inclusive, equitable and aware community.
Collaboration: We understand that the complexity of our work underscores the value to collaborate with community initiatives; nonprofit, private and government sectors; and funding and volunteer resources to advance measurable change through volunteerism. Volunteerism, at its core, values connections.
Courage: We are not timid. Creating change requires the creativity and boldness to explore, champion and even fail trying, new ideas and partnerships to build a world not yet recognized.