School Host Sites About Our Partners Apply Now!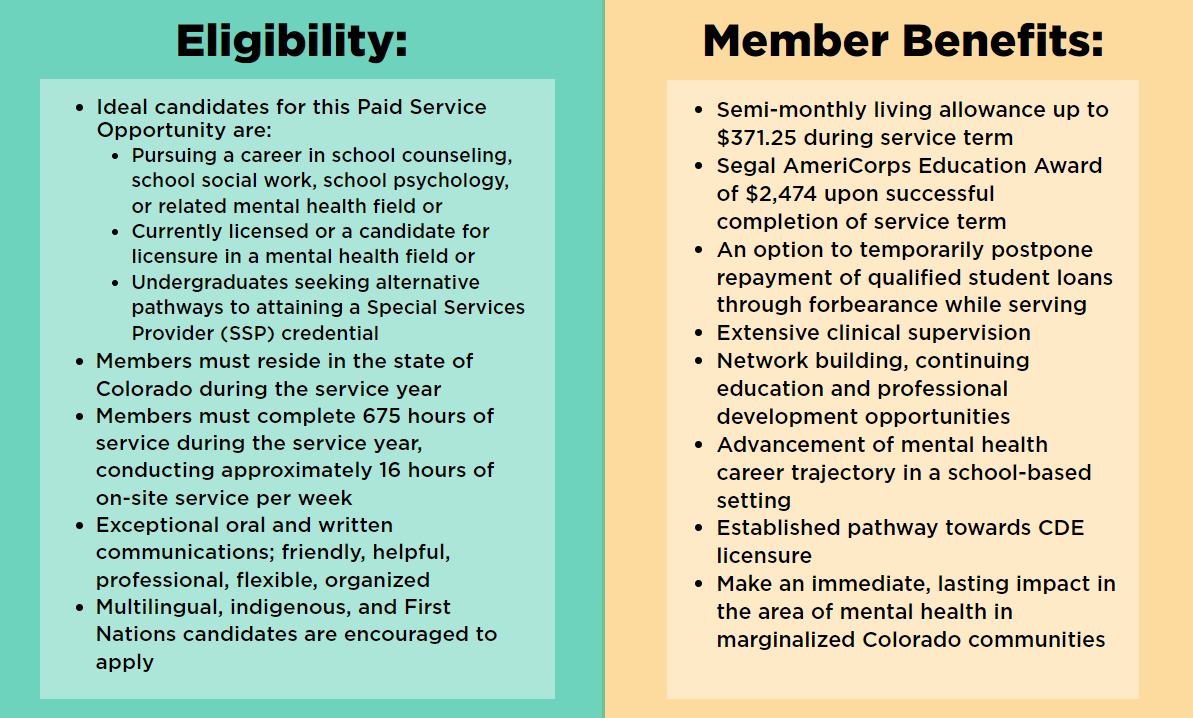 Download the full Position Description
Apply for the 2023-24 School Year Today!:
Interested in becoming a Spark Health Corps School Mental Health Associate? Send your resume and cover letter to Barb Knapp, Spark Health Corps Manager, at bknapp@sparkthechangecolorado.org or call 720.420.3215 for more information!