Wednesday Resource Webinars
What are they?
Wednesday Resource Webinars are a weekly, open forum for Spark Members to connect, collaborate, and learn best practices. Each webinar will have a central topic of discussion, but Members are encouraged to bring any questions they may have! This is a safe space for community leaders to expand their knowledge in a variety of categories, including volunteer engagement, best practices, and more!

When are they?
Every 3rd Wednesday of the month from 9:00am- 9:45am (MST), unless otherwise stated, beginning with our first event on April 21st! Register Now.

Who are they for?
Spark the Change Colorado members with questions about their membership, benefits, and posting opportunities or interest/questions on the designated topics. Not a Member? Not a Problem!
Sign up for membership here. We offer Basic Membership for FREE, or Upgrade to Premium Membership for additional benefits, discounts, and opportunities to promote your mission!

Upcoming Topics:
April 21st, 2021 Topic: Skills Feature Register Now!
Learn how and when to use the Skills Feature when creating an opportunity to help volunteers identify opportunities that are best suited to them. Using the Skills Feature makes your opportunities more 'search friendly' as well as creates a more meaningful and fulfilling experience for interested volunteers.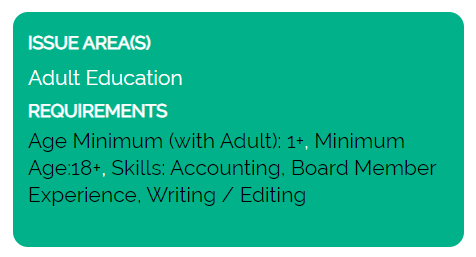 Portal View Volunteer View