Spark the Change Colorado has added the AmeriCorps Seniors RSVP (Retired Senior Volunteer Program) to seven counties across Colorado: Alamosa, Huerfano, Las Animas, Montezuma, Park, Jefferson, and Broomfield.
What is RSVP?
Since 1971, RSVP, one of the largest volunteer efforts in the nation for people 55 and over, has matched older adults who are willing to help with local organizations on the front lines of meeting community needs. Food insecurity will be the focus area of service in these seven counties. More info to come soon!
Where to Start?
Interested in getting started with RSVP? We are currently recruiting both Volunteers and Volunteer Stations in all 7 counties. For more information on what it means to Volunteer or become a Volunteer Station, download the flyers below. If you're ready to start the Volunteer onboarding process, contact the County Manager in your area (staff contacts listed below).
See Volunteer Opportunities Download Volunteer Information Download Volunteer Station Information
Watch the Pre-Service Orientation Video
Meet the Staff!
Looking for National Service Opportunities for all ages, outside of these counties?
Serve Colorado, the Governor's Commission on Community Service, has partnered with Colorado Youth for a Change to recruit over 400 AmeriCorps members to serve in schools to help address COVID-19 learning impacts and help to close persistent, historical opportunity gaps. Individuals are needed to support, mentor, inspire and connect with students by providing one of the following activities: literacy tutoring for grades K-3; math tutoring for grades 4th-8th; or student and family engagement services for middle and high school students. Training is provided.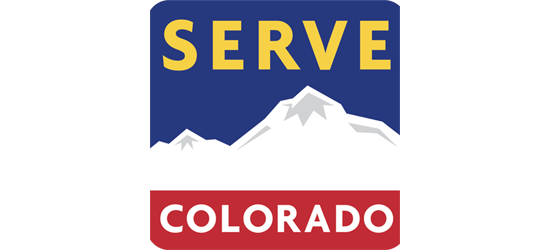 ---